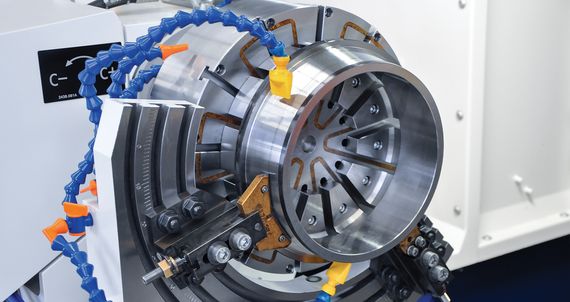 SINGLE-SETUP EFFICIENCY COMES TO SHOE GRINDING
Thanks to STUDER, there is now a better way to shoe grind. Multiple setups and machines that are dedicated to either OD or ID grinding slow the process down, but with STUDER equipment and technology, now you don't have to worry about moving parts from machine to machine.
The flexibility of STUDER allows for grinding of both the OD and ID of high precision bearing races in a single setup. As you can imagine, this creates a massive boost to quality, time savings and revenue.
How did we get there?
An electromagnetic chuck, fully integrated into your machine, allows for variable clamping force by lowering or increasing the strength of the magnetic field. All operations are ground in one clamp.
How to learn more
We've prepared a fact sheet with everything you need to know about the STUDER single-setup method of shoe grinding. Download it now.