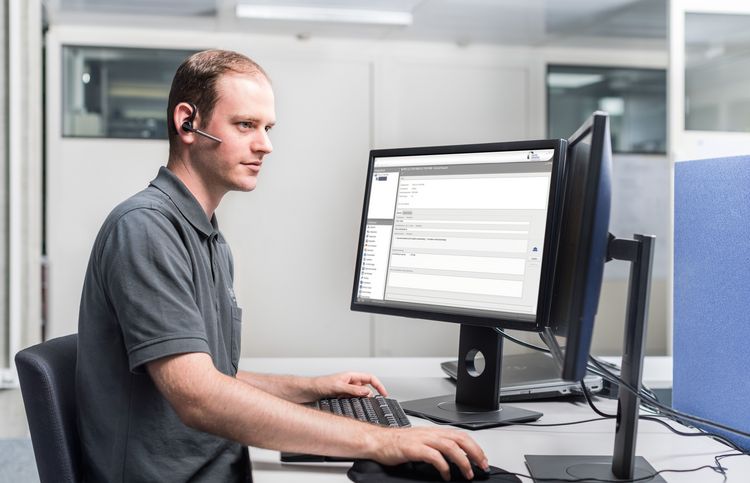 Remote Service – your digital helpline
Fast. Transparent. Secure.
From anywhere and at any time: Simple and straightforward service request for direct assistance
Increased system availability by minimizing downtime
Remote analysis and troubleshooting by service experts
Minimize time-consuming and costly malfunctions or downtime with UNITED GRINDING Remote Service. Quick, system-specific support from specialists is more important today than ever: Complex systems and increasing cost pressure require optimized availability and quick service.
With Remote Service we offer a comprehensive solution for ideal support of your machines. Secure Internet connections enable expert support with just one click – without any travel times. With Remote Service you will increase the efficiency of your production.
More about Remote Service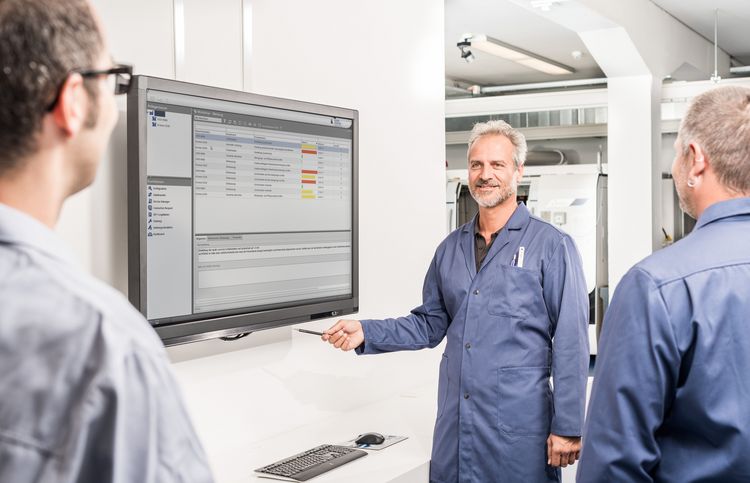 Service Monitor – your digital maintenance manual
Predictable. Proactive. Documented.
Exclusively service areas requiring attention thanks to structured maintenance planning on the basis of machine operating hours
Service documentation available online
Order suggestions for wear and spare parts
Service Monitor indicates by way of a clear traffic light system when the servicing is due (dates dependent on hours in operation and set service intervals as per the operating manual) for all connected machines. You can see in the Service Monitor when maintenance activities are required. Comprehensive information about each machine and the required tools, spare and wear parts as well as instructions are available.
Your staff acknowledges completed maintenance measures – this guarantees your machine's servicing is documented.
More about Service Monitor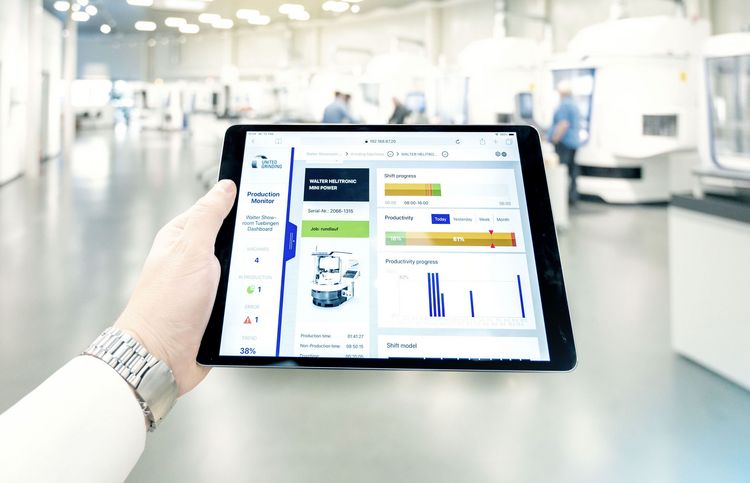 Production Monitor – your digital overview
Efficient. Mobile. Transparent.
Monitor your machines' current states, at any time and from anywhere
Data to optimize availability and capacity
Improved transparency to identify production backlog at an early stage
Production Monitor provides you with a reliable 24/7 monitoring service. Runtimes and auxiliary times, production quantities, or malfunction times are shown in real time. Production Monitor is the ideal tool with a focus on a global overview.
Access key data of each machine directly via your smartphone app. In the event of a failure, you can directly report it to the respective UNITED GRINDING partner in a Service Request (Remote Service).
More About Production Monitor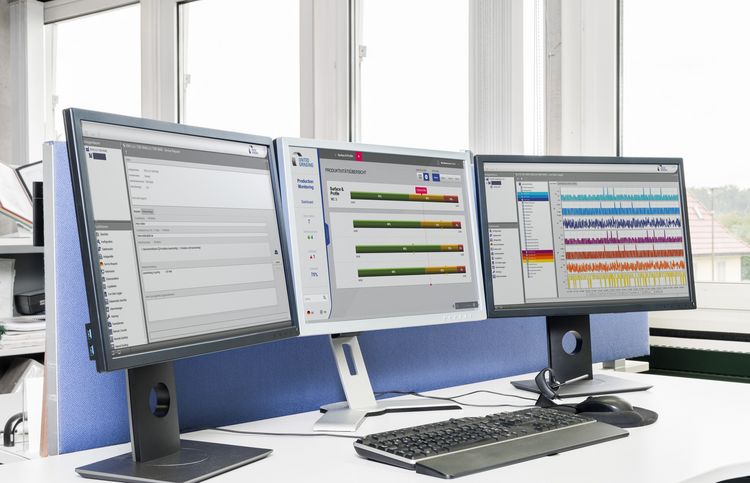 Customer Cockpit – your digital command center
Simple. Central. Compact.
Centrally manage linked machines
Centrally manage users and authorizations
Regular and free software updates
Your digital hub to link all Digital Solutions service products to your staff. Thanks to Customer Cockpit you have access to all linked UNITED GRINDING machines and can centrally manage your system users.
Customer Cockpit forms the basis for all UNITED GRINDING Digital Solutions™ service products and is required once per site.
More about Customer Cockpit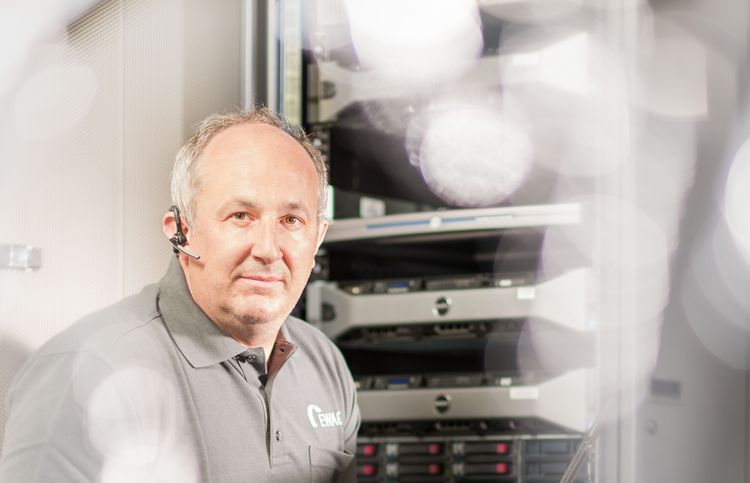 IT Security – your digital treasure chest
Fast. Transparent. Secure.
Each connection is established directly and exclusively between you and UNITED GRINDING, and features always and exclusively time limits
An exchange only takes place on your initiative and in any case always on precisely defined machines and/or certain functions
Users are identified by personal user names and specific passwords
With UNITED GRINDING Digital Solutions™ online access to your machine or system is always quick and secure. Remote maintenance takes place on invitation by the customer only, i.e. the connection is exclusively established with UNITED GRINDING at your initiation.
More about IT Security