Precise and Profitable CNC Surface Grinding
MÄGERLE, BLOHM and JUNG offer a unique value to the surface and profile grinders among us: nearly 300 years of combined experience in developing the world's most advanced and productive CNC surface and profile grinding machines.
This page covers all that you should know about CNC surface and profile grinding. And if it's a new surface grinder or profile grinder you're after, we'll cover that too. You'll learn about the surface and profile grinding machines, 5- and 6-axis grinding machines, rotary table grinding machines, vertical grinding machines and special grinding machines under the UNITED GRINDING roof.
And remember, when you bring UNITED GRINDING equipment and technology into your shop, you also have instant and permanent access to UNITED GRINDING North America. That means you have our expertise, care and problem solving whenever you need it.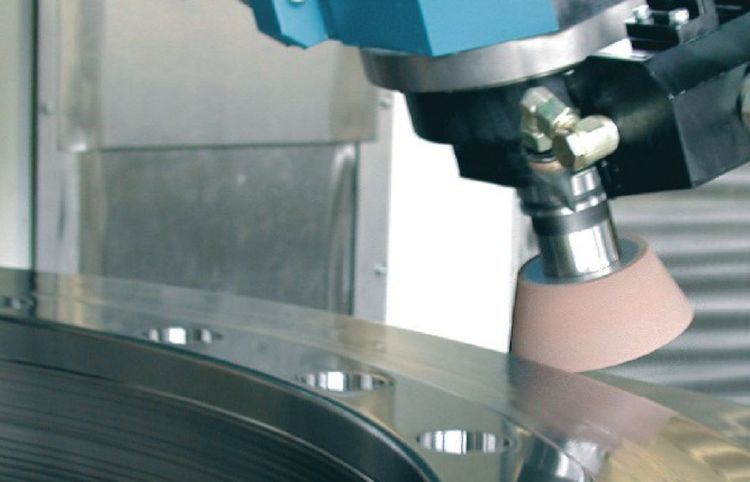 Why UNITED GRINDING Surface and Profile Grinders?
To achieve world-leading surface and profile grinding success, you need precision, performance and productivity on a daily basis. Whether you're doing heavy material removal with creep feed grinding, advanced tooling production with broach grinding or single-clamp part production on multi-process machines, UNITED GRINDING can help you unlock those sought after levels of precision, performance and productivity.
Our CNC surface and profile grinding brands, composed of MÄGERLE, BLOHM and JUNG, are known for their ability to adapt to your specific requirements and specifications. When you choose UNITED GRINDING for your surface and profile grinding needs, you're getting a solution that was tailored to fit your shop.
CNC Surface and Profile Grinding Applications
Because our applications engineers work directly with you to tailor a specialized surface and profile grinding machine, that means UNITED GRINDING is a great fit for virtually any production environment and shop size.
Built for flexibility, power and efficiency, our surface and profile grinders tackle applications as diverse as broaching tools, curvic couplings, thread dies and fin discs. There's a whole lot of work you can do with a MÄGERLE, BLOHM or JUNG on your side. Here are some of the possibilities.
Explore Our CNC Surface Grinding Machine Brands
What Our CNC Surface and Profile Grinding Customers Say
"The machine is fantastic and the service is fantastic. We've enjoyed the dedicated support from the BLOHM team and appreciate their innovative and respectful cooperation."
-Rolls-Royce Germany
"UNITED GRINDING North America is a partnership we've benefitted from for many years. They help us continuously add to our manufacturing capabilities. They can add value as opposed to just selling you a machine."
-Hammill Manufacturing Company
"To compete in a global environment you must have a really strong piece of equipment that can continuously grind parts. With MÄGERLE grinders, we have doubled our output in the last decade with the same workforce."
-Form Grind Corporation