You Have Arrived at the Peak of CNC Tool Grinding
If you produce the world's most complex parts, you need cream-of-the-crop cutting tools to do it. And if it's world-class cutting tools you're after, chances are they were made and measured on UNITED GRINDING equipment.
One thing to keep in mind as you read: when you welcome UNITED GRINDING equipment and technology to your shop floor, you also have instant and permanent access to UNITED GRINDING North America's robust support programs. Whether before or after the purchase, we make sure to share our knowledge and support to help you become an elite tool making and measuring outfit.
Why UNITED GRINDING Cutting Tool Grinders?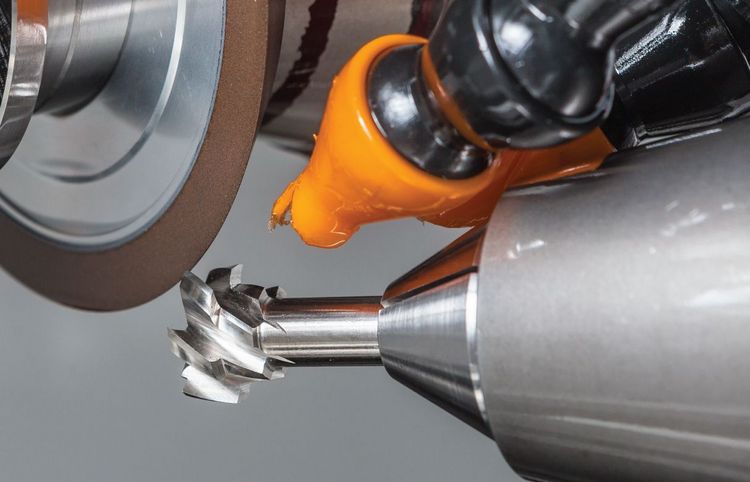 When you can take some of the most challenging materials on the planet and grind complex geometries in short order, you are officially ahead of the competition. In a nutshell, that's why UNITED GRINDING cutting tool grinders and measuring machines are so in demand: they take those challenging materials and quickly grind complex geometries into them, over and over again for years on end.
Our CNC tool grinding brands—composed of WALTER and EWAG—have all the tools, specs and software needed to produce cutting tools at a high rate of production to satisfy even the most demanding customers.
CNC Tool Grinding Applications
There's a whole lot you can make with the right cutting tool grinder (including end mills, drills, taps, hob cutters, inserts, micro tools, and more), but to do it with
extraordinary precision, you will want to take a look at WALTER and EWAG machines.

There is plenty of variation you'll find that lives under the tool umbrella. We'll cover the four possibilities below.
Explore Our CNC Tool Grinding Machine Brands
What Our CNC Tool Grinding and Measuring Customers Say
"Every time, we've seen what the WALTER is capable of – horsepower, output, ease of software. No one has ever been able to beat the quality, performance and value of UNITED GRINDING machines."
-Primary Tool & Cutter Grinding
"UNITED GRINDING technology, reputation, product reliability, service and support are excellent. These were important criteria in selecting the WALTER grinder, specifically because a lab grinding machine requires higher levels of support than a production machine."
- Continental Diamond Tool Corporation
"We are manufacturing the best tools and the best products, and to do that we need the best equipment. We keep going back to UNITED GRINDING because they are a premium supplier. Their machines are well engineered and well designed."
- CERATIZIT
"It allows you to grind anything. I started to manufacture cutting tools only a week or two after we got the machine. The CNC and software together simplify production of special tools."
-Laflamme Enterprises
"Our niche is rapid turnarounds on relatively small quantities of special tools – anywhere from one to 200 pieces. Plus, we often get projects with turnaround times of a couple of hours. And our HELITRONIC machines allow us to keep pace and continue to meet and exceed those customer needs."
-AcuTwist