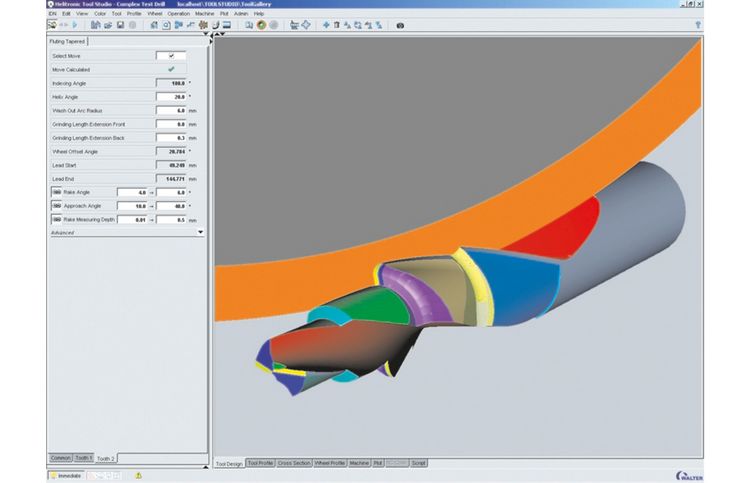 HELITRONIC TOOL STUDIO
HELITRONIC TOOL STUDIO is the proven CAD/CAM software for meeting the current and future market requirements of the tooling industry. It can process all tool parameters from construction through to production. HELITRONIC TOOL STUDIO helps turn the user into a grinding professional!
Users around the world consider the HELITRONIC TOOL STUDIO grinding software with integrated wizard technology by WALTER to be the simple solution for creating the perfect tool. It is now possible to grind extremely complex geometries in one clamping, thanks to the interplay between the HELITRONIC TOOL STUDIO and HELITRONIC CNC tool grinding machines. Design, programming, simulation and production are the four steps towards implementing the quick solution for each production task.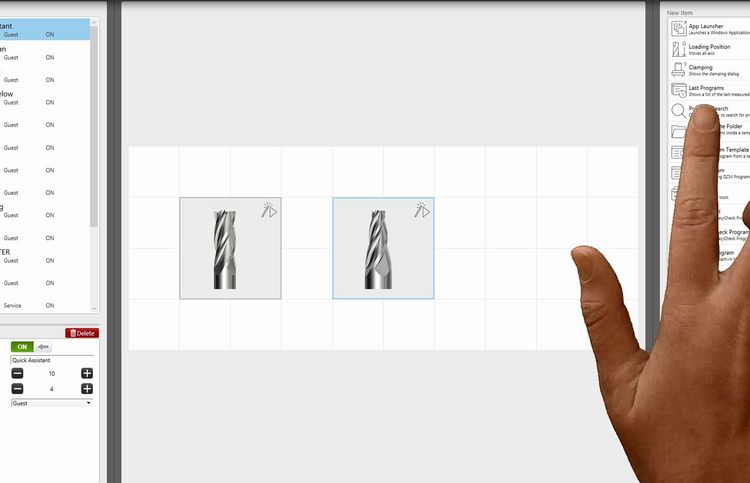 Measuring Software
WALTER measuring technology software provides fully automatic, contactless complete measurement of rotationally symmetrical tools, production parts such as grinding wheels, dressing rolls, indexable inserts and profile tools.
Precision and productivity in modern tool machining are closely linked with both tool expertise and special measuring technology. WALTER HELICHECK CNC measuring machines are known for their precise measuring results and are used by leading tool manufacturers around the world. They supply reliable data with certified precision to enable production optimisation. The software was developed in cooperation with globally leading tool manufacturers.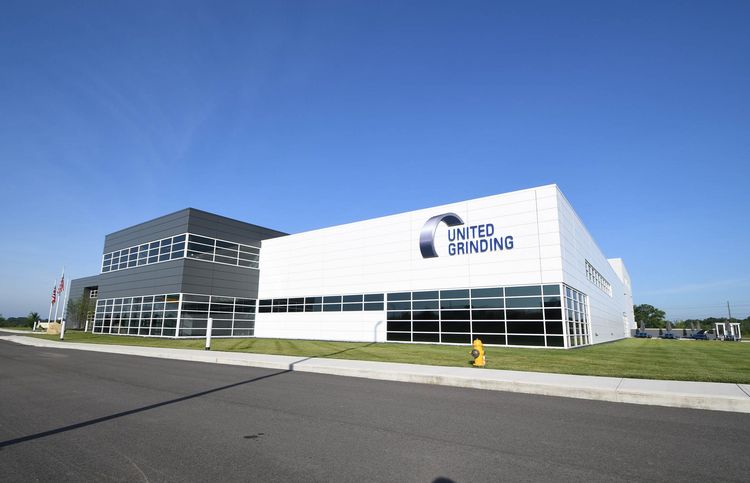 UNITED GRINDING is your solutions partner, with products and services designed to assist you throughout the life cycle of your CNC grinding machine, including equipment sales, installation, training, applications support, preventive and predictive maintenance, parts and repair services.
If you have a project you'd like to discuss, our team will be happy to assist you.
Let's Talk