Welcome To the World of Cylindrical Grinding
Congratulations are in order, because you are one step closer to getting peak
precision, reliability and surface finish on your shop floor. With UNITED GRINDING
cylindrical grinding machines, you will have world-class capability when making
cylindrical workpieces.

On top of that, you have UNITED GRINDING North America by your side. Both
before and after the purchase, we share our knowledge and support to help you
become the business you were always destined to be.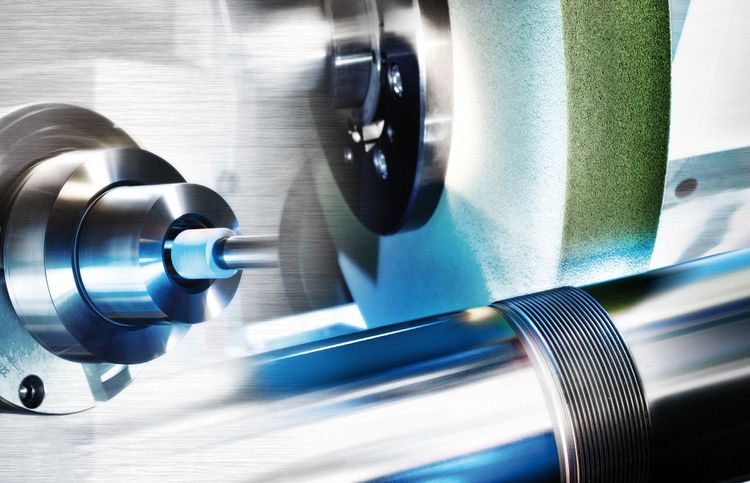 Why UNITED GRINDING Cylindrical Grinders?
Cylindrical parts, made with expertise and precision, are the foundation of modern manufacturing. And in applications where precision simply cannot be compromised, manufacturers trust UNITED GRINDING cylindrical grinding machines.
Our cylindrical grinders—composed of STUDER, SCHAUDT and MIKROSA machines—take on just about any ID/OD cylindrical application between centers or with centerless processes. Multiple spindles, multi-wheel technology and automation accompaniment are often implemented to give shops the productivity they need to stay ahead of the competition.
Let's Talk
Cylindrical Grinding Applications and Industries
No matter what you make—spindle shafts and flange parts, valves and manifolds, electro-hydraulic actuators and turbine vanes—you need the best combination of speed, precision and reliability. You'll find it at UNITED GRINDING.
Explore Our Cylindrical Grinding Machine Brands
What Our Cylindrical Grinding Customers Say
"We run parts that require we hold both tight overall tolerance as well as even tighter roundness tolerance. Everything has to be right. That's why we went with STUDER grinders.
-Copen Machine
"We considered other grinder brands, but from a quality point of view, STUDER was far beyond the others, especially in terms of precision and software."
-Bridge Tool and Die
"UNITED GRINDING came into our facility and trained us for a week up front. Then, after we ran the machine for a while, they came back for another week once we knew more about what we were doing and had more questions."
-J&E Precision Tool
"STUDER had the necessary repeatability for our requirements. The machines' thermostability ensures that we don't have to scrap parts, which is especially important to us with small-run jobs."
-J.H. Benedict Company