Service Monitor – Your Digital Maintenance Manual
The Service Monitor organizes maintenance depending on time or condition. An overview of the current maintenance status of the machines and the necessary spare parts is available at all times.
Advantage: The Service Monitor shows the maintenance due date for all connected machines. It is possible to see at a glance when and which maintenance activities are due. Comprehensive information about each machine, including which tools and spare and wear parts are required, with detailed instructions, are available.
Your staff acknowledges completed maintenance measures – this guarantees that your machine's servicing is documented.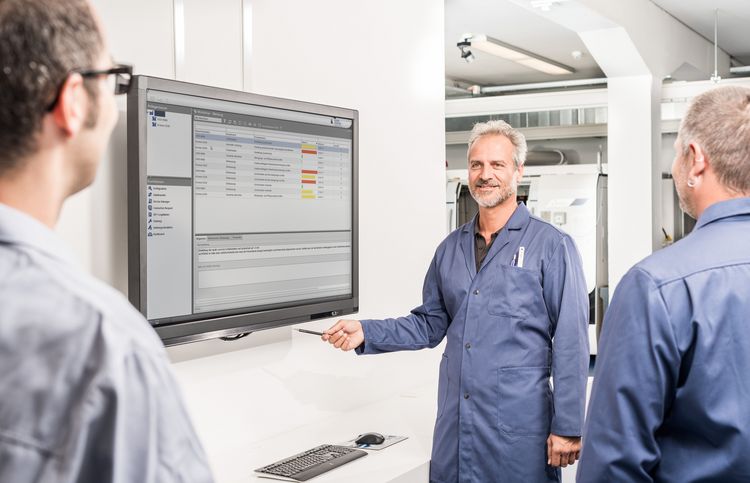 Characteristics
Detailed general maintenance plan for each machine
Instruction for individual general maintenance tasks
General maintenance tasks are acknowledged once performed
Display of required tools, spare parts, and wear parts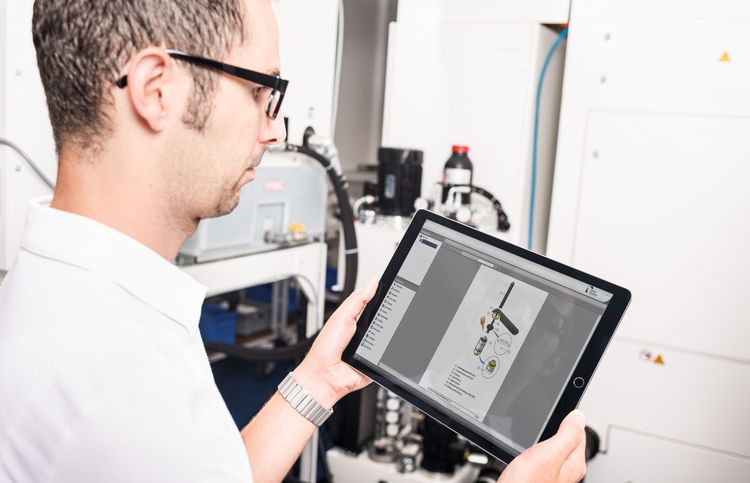 Advantages
Transparency in general machine maintenance
Planning of general machine maintenance
Control over already completed general maintenance measures
Extension of machine life through optimum care