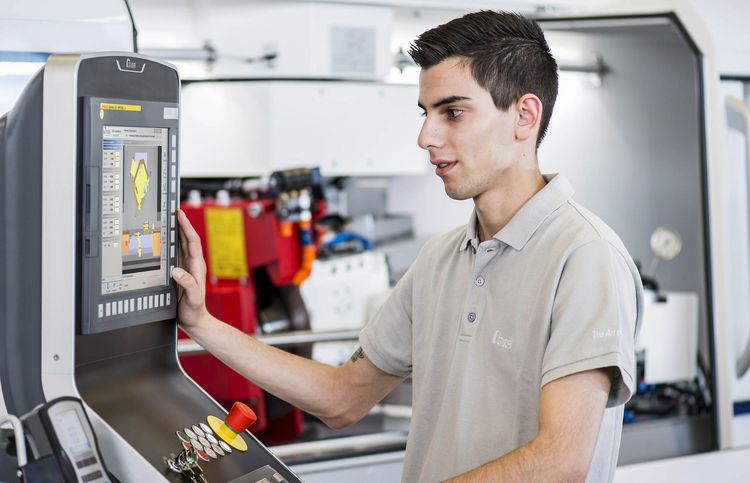 StuderWIN
The operating system of a cylindrical grinding machine must be able to deal with the most diverse customer profiles, from individual component and small-batch production through to large scale production. It must be equally accessible to all operators - from novice to highly qualified and motivated technicians.
The StuderWIN operating system is therefore designed in such a way that the operator can set up the machine efficiently and achieve cost-effective production without having to go into the menus in depth. The most important information is available at a glance. The software provides a multitude of simple-to-operate functions for customers with particularly high requirements and finicky grinding tasks. Convenient dialogue guidance makes it easy for the operator to get to grips with the software structure. The system transparency enables him to implement his own ideas and requirements.
Set-up, tool definition and management, corrections, program creation, process visualization, as well as diagnostics and analysis are the most important areas of this intelligent software. As one would expect of a modern software program, StuderWIN can be conveniently operated with or without touch screen.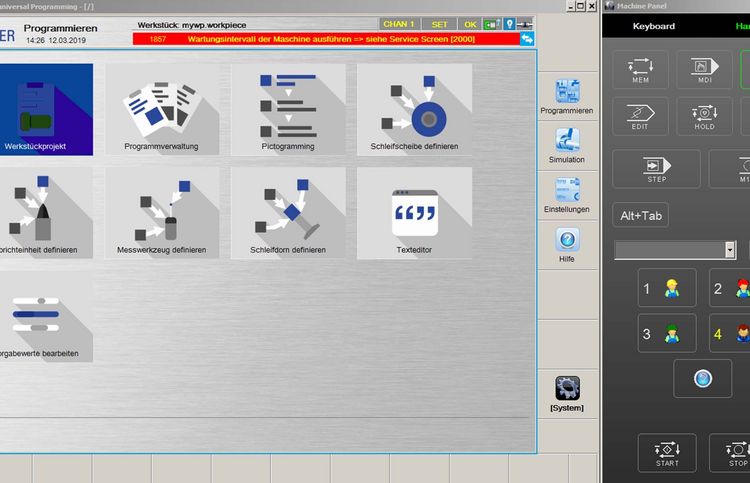 StuderWIN Programming
StuderWIN Programming is your software if you want to program offline. The data structure is workpiece-oriented, which enables quick access to all data. With StuderWIN Programming you can keep grinding times short, optimize processes and preserve new and existing know-how. StuderWIN Programming offers a number of advantages:
Graphical programming for creating grinding programs
Programming of the nominal positions directly from the workpiece graphic
Grinding wheel and dressing tool definition
File management with graphic preview and direct program call of the additional modules
Data transmission Ethernet, USB
No additional training needed
Identical configuration with machine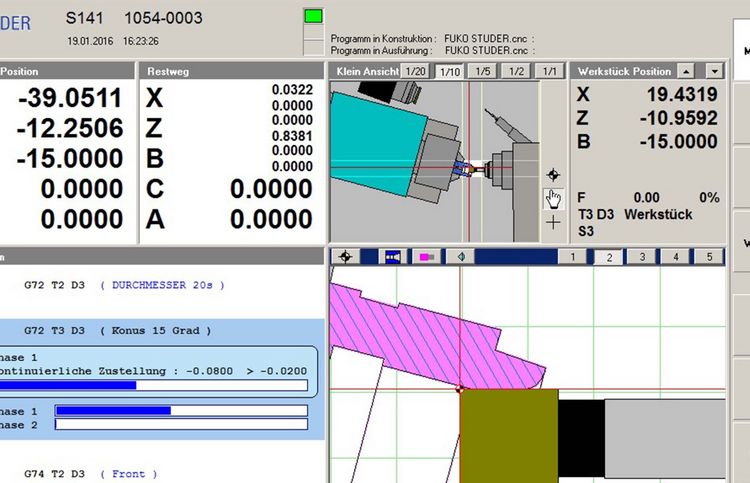 StuderSIM
StuderSIM is our versatile software for the STUDER internal cylindrical grinding machines. It enables the safe programming of all basic cycles for grinding, dressing and process supporting measurement. The basic cycles such as plan, bore, cone and thread grinding and dressing and measuring are defined by parameter input windows. This type of programming guarantees great flexibility and remains very user-friendly and workshop-oriented. Each cycle is equipped with dynamic help and guides the operator in creating the grinding data. After programming, the process can be simulated and optimized. This allows short programming times and thus an increase in cost-effectiveness.
Our software extensions support you in your specific grinding task. No matter where you want to optimize your process our special solutions offer you the best possible support directly on the controller.